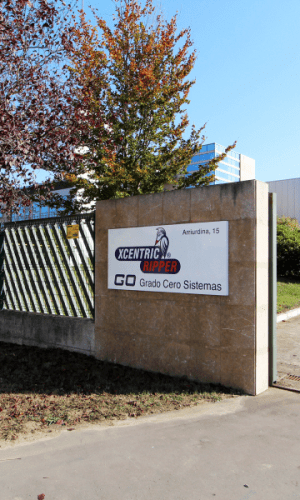 THE XCENTRIC (R)EVOLUTION
NEW ADDRESS
In Grupo Grado Cero we continue to evolve to improve our production capacity and the attention to our customers. That is the reason why we have moved to our new facilities, in Arriurdina, 15 street, in the same industrial area of Júndiz in Vitoria-Gasteiz.
The new premises includes 7.000 m2, which gives us the opportunity to unify our workshops, saving time and increasing productivity.
We will continue to serve you at the same telephone number: +34 945290555
Welcome to the Xcentric (R)evolution!
#Xcentric #SteelFarmers
———————————————————————————
LA (R)EVOLUCIÓN DE XCENTRIC
NUEVA DIRECCIÓN
En el Grupo Grado Cero continuamos evolucionando para mejorar nuestra capacidad de producción y la atención a nuestros clientes. Es por ello que nos hemos trasladado a un nuevo pabellón, en la calle Arriurdina, 15, en el mismo Polígono Industrial de Júndiz en Vitoria-Gasteiz.
El nuevo pabellón cuenta con 7.000 m2, lo que nos da la oportunidad de ir unificando nuestros talleres, con el consiguiente ahorro de tiempo y aumento de productividad.
Os seguiremos atendiendo en el mismo número de teléfono: +34 945290555.
¡Bienvenidos a la (R)evolución de Xcentric!
#Xcentric #SteelFarmers