WHAT PRODUCTIVITY IS OBTAINED WITH THE XCENTRIC CRUSHER?
The Xcentric ® Crusher works with a circular jaw movement, achieved thanks to the 2 hydraulic motors which provide the Crusher with great power, also allows to start crushing at full load and in closed position. The full charge saves turns for loading, with the consequent increase in production.
This circular motion works in the direction of the material output, opening slightly at the end of the path facilitating the material falling, especially when it is wet.
In addition, its double effect hydraulic system allows operators to simply reverse the crushing movement in the event of a product jam without having to empty content, which again translates into higher production.
Estimated productivity of the Xcentric Crusher bucket, on dry limestone or high resistance concrete.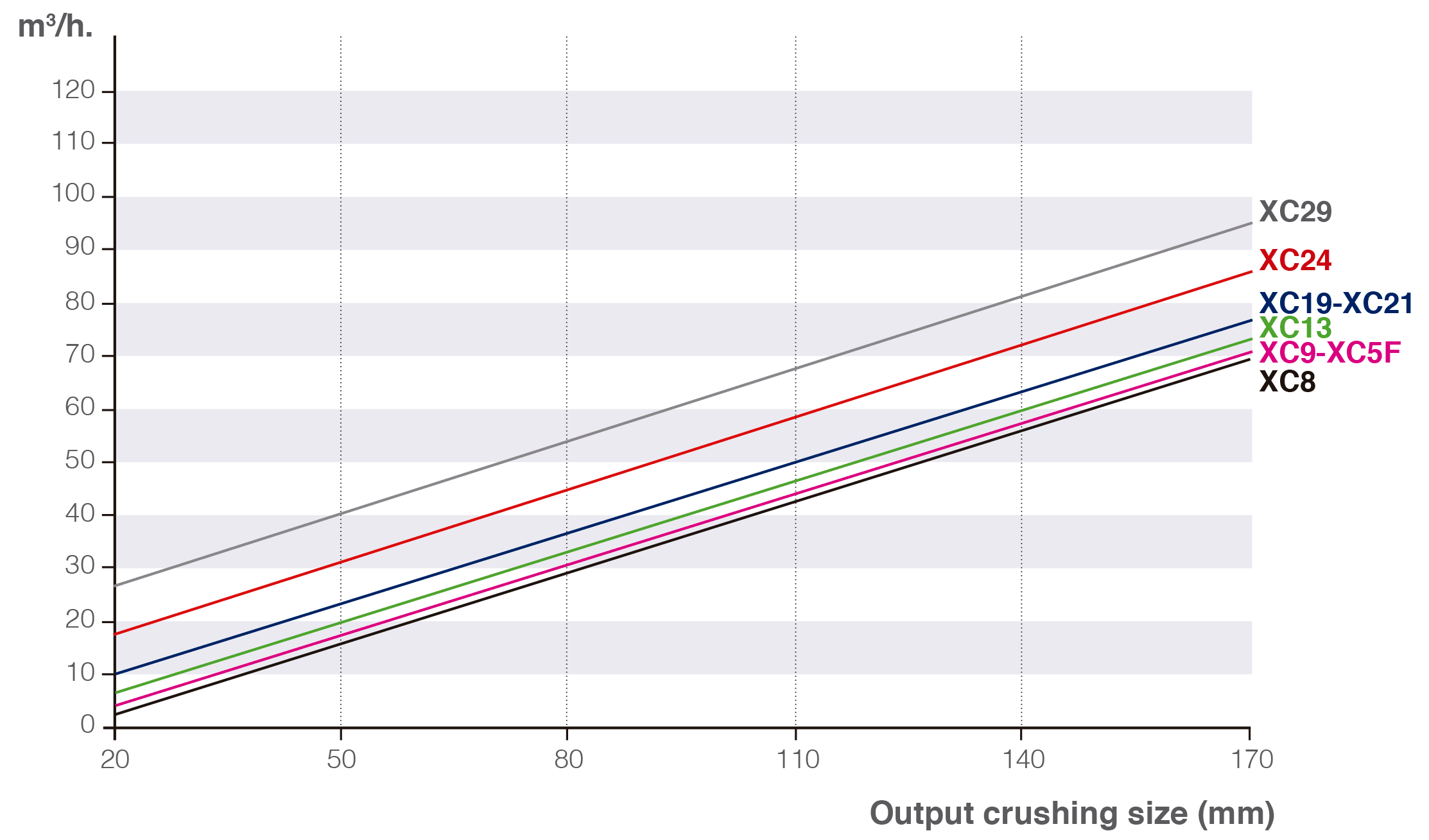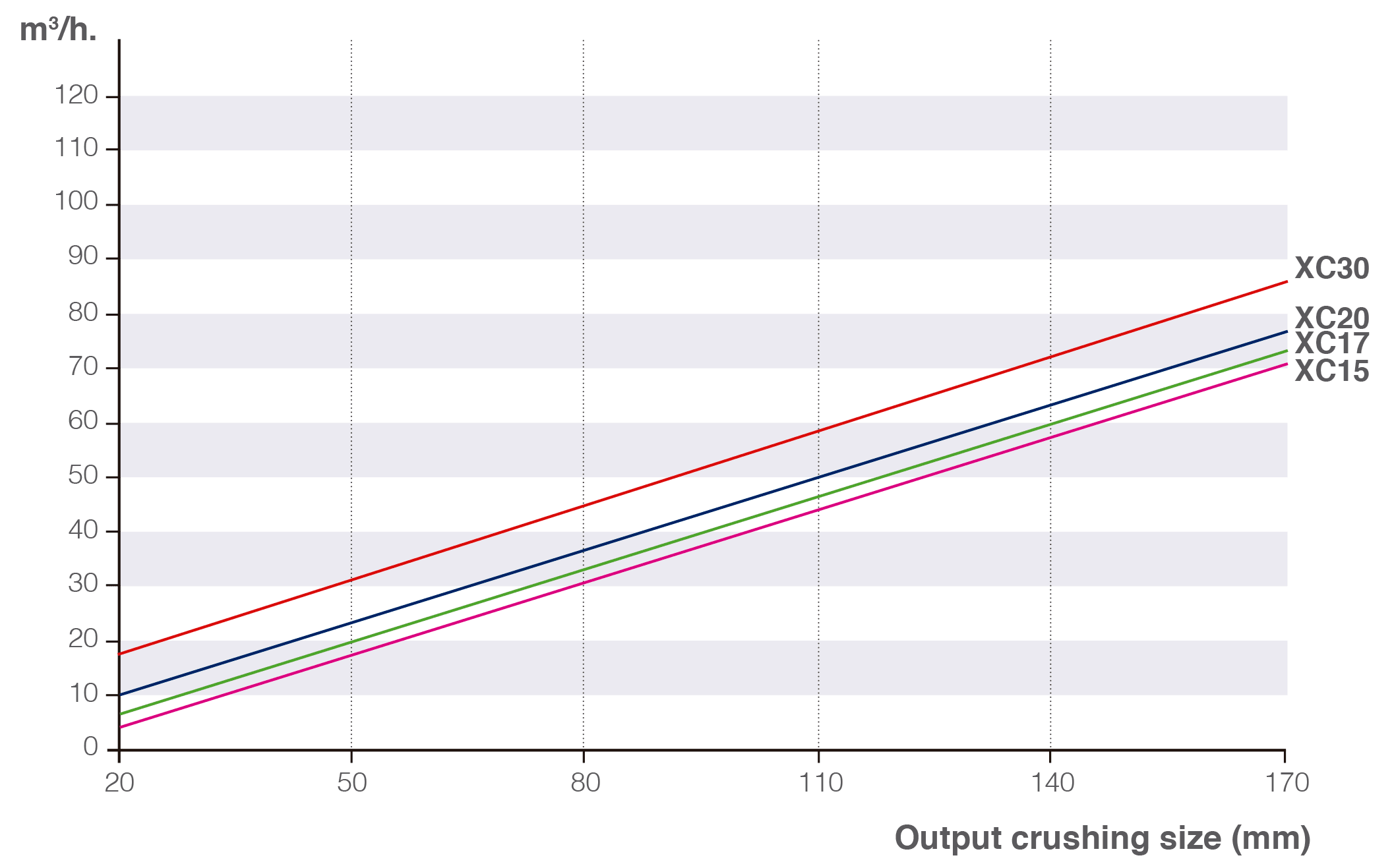 CAN THE XCENTRIC CRUSHER CRUSH WET MATERIAL?
The answer is yes. Crushing jaws placed in a cross position together with its circular motion, gives the Xcentric Crusher the faculty of grinding wet material, dragging it towards the outlet without a compacting effect.
In this way, what is achieved is that the mobile jaw "bites" the wet material and along with the circular movement drags it towards the outlet, without it sticking to the walls of the bucket.
Video Xcentric Crusher XC30 in Almería (Spain): Productivity 60-90 ton/h.