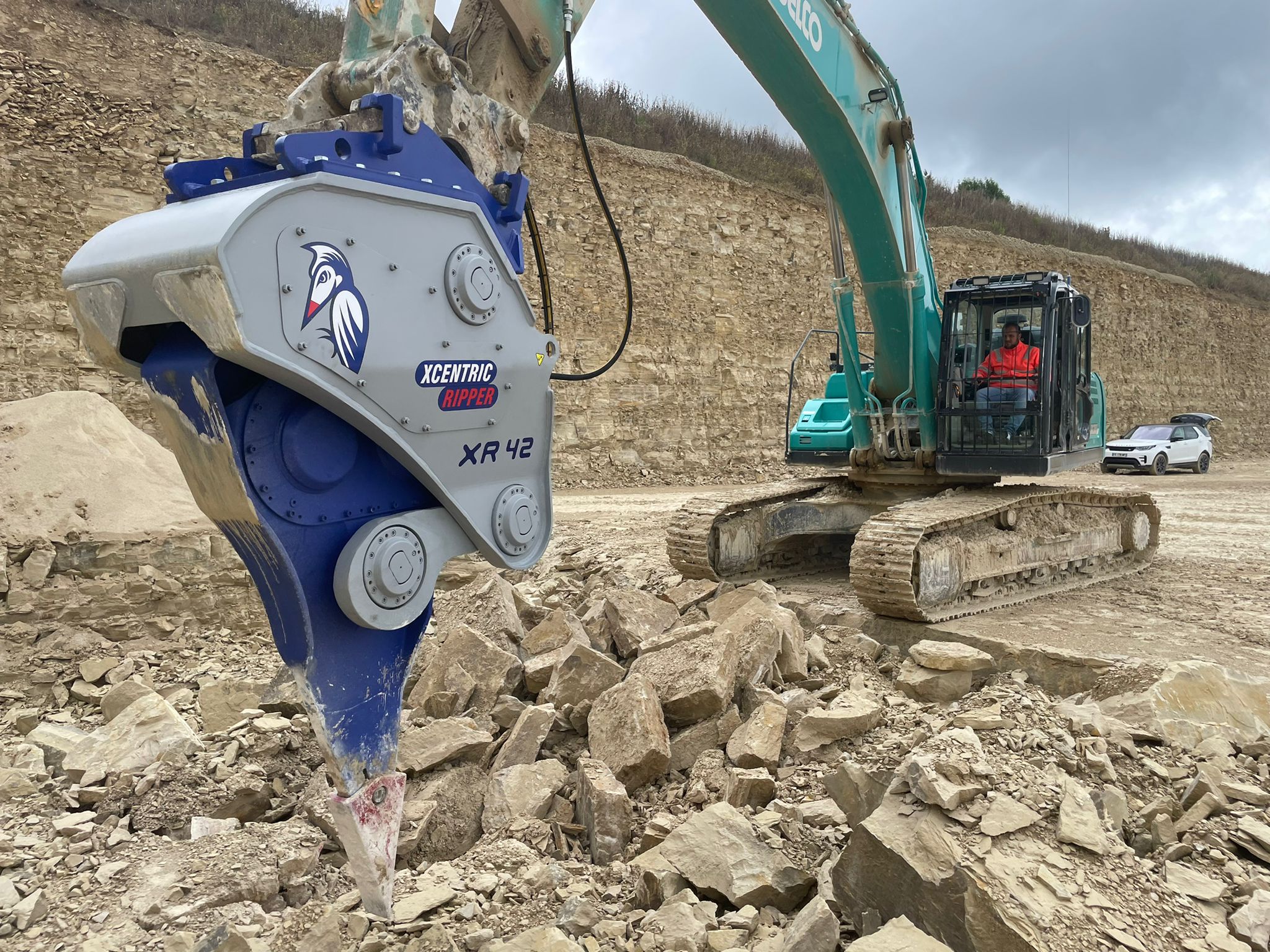 Which is the best excavation attachment?
How to choose the best implement for your heavy machinery
"What kind of machinery do I buy? Which implement will be more profitable?"
Possibly these are some of the first questions we ask ourselves when deciding on the purchase of machinery for an excavation, demolition, dredging project, etc. It is a complicated decision that will affect both the final costs and the time used to carry out the work.
Nowadays, in addition to taking into account the costs generated by the maintenance of the machinery as well as those of the wear parts, we must take into account the high costs of fuel. We are seeing how the price, far from going down or stabilizing, continues to rise almost weekly. This has a negative impact on the works that are already being carried out, and is one more point to assess in projects that have not yet started and are being managed.
Within the market of excavator attachments for excavation or rock extraction, the "king" has always been the hydraulic hammer. But since the last few years other options have been incorporated. Currently, one of the most profitable, as well as versatile, is the Xcentric Ripper. This hydraulic implement has been on the market for more than 12 years. It is developed with a patented "energy accumulation impact technology" system, which makes it more productive, in 80% of work applications, than the hydraulic hammer.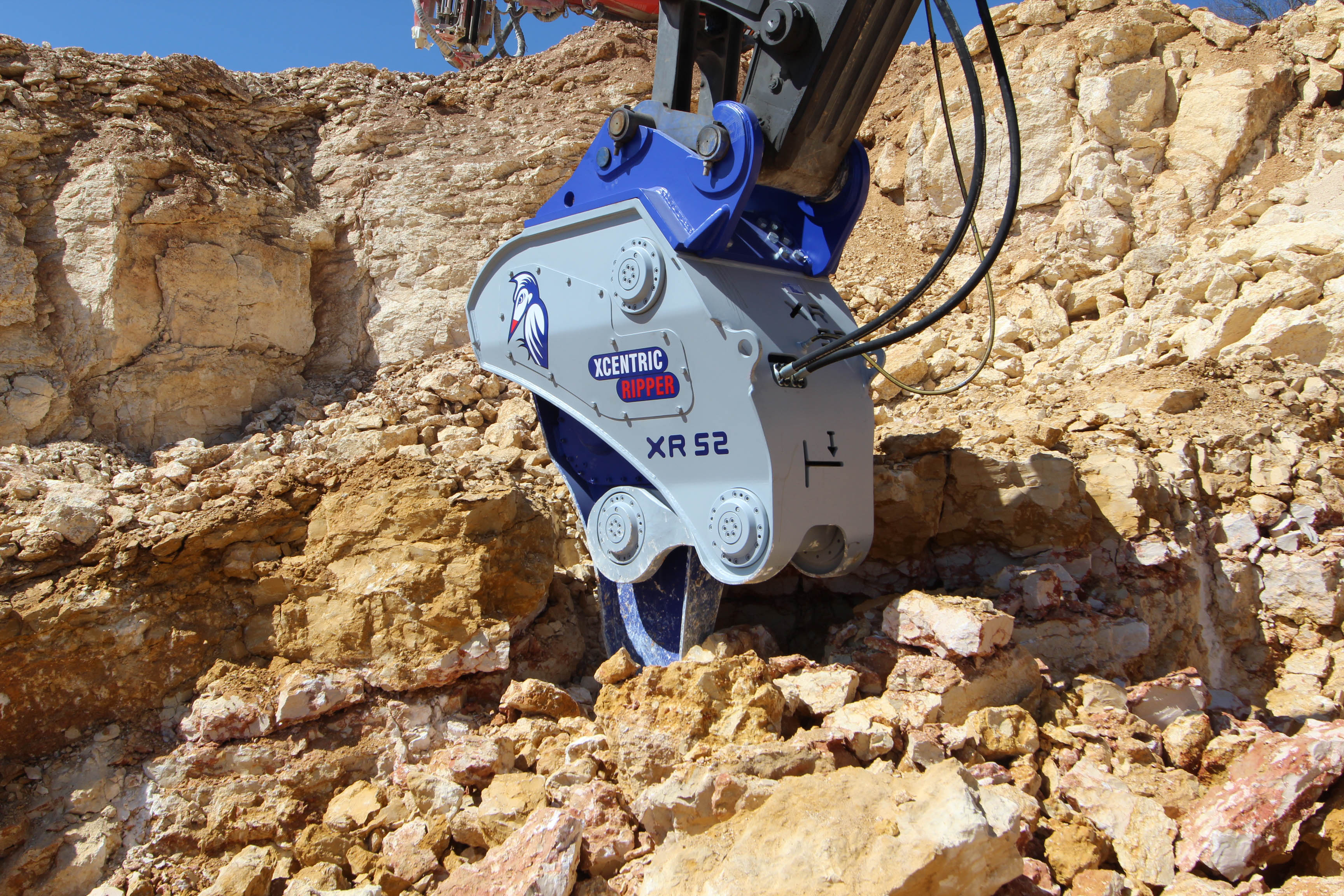 Some of its applications are: excavation (quarries, trenches, tunnels, construction, permafrost, underwater work…), demolition (concrete, underwater…), recycling (slag), dredging or mining. It has a distribution network in more than 50 countries.
As always, it will depend on the type of work, but with the Xcentric Ripper an estimated average fuel saving of between 25% and 30% can be achieved compared to the use of the hydraulic breaker. And even, in some cases, it is possible to get a saving of up to 50% which, given the current price of fuel, is more than remarkable. In the following picture you can see the production comparison with the hydraulic hammer according to the type of rock.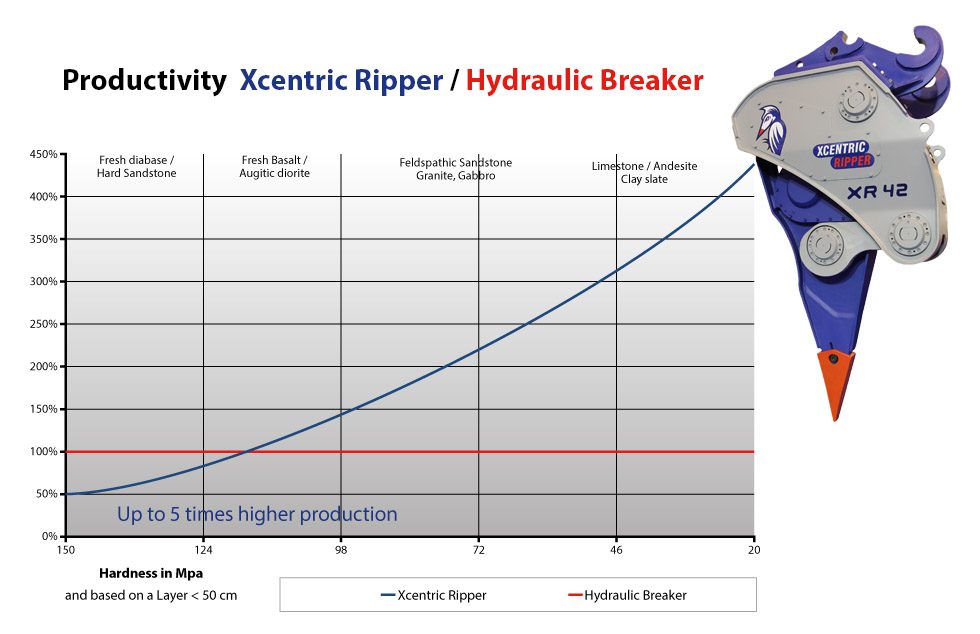 Another point to take into account is the minimum maintenance that this machine requires, since, for example, it does not need daily lubrication. Like the consumption of wear parts, which is minimal.
It is true that the initial cost of this attachment is higher than others, but for all the above reasons, it pays for itself in a short time, and the productivity and savings obtained compensate for the initial effort.
Most Xcentric dealers offer the possibility of taking a demo and seeing the benefits of this tool on site. The most advisable thing is to consult directly with them or with the factory, what would be the best option within all the models that exist, to also assess the productivity that can be obtained with the Xcentric Ripper in each case.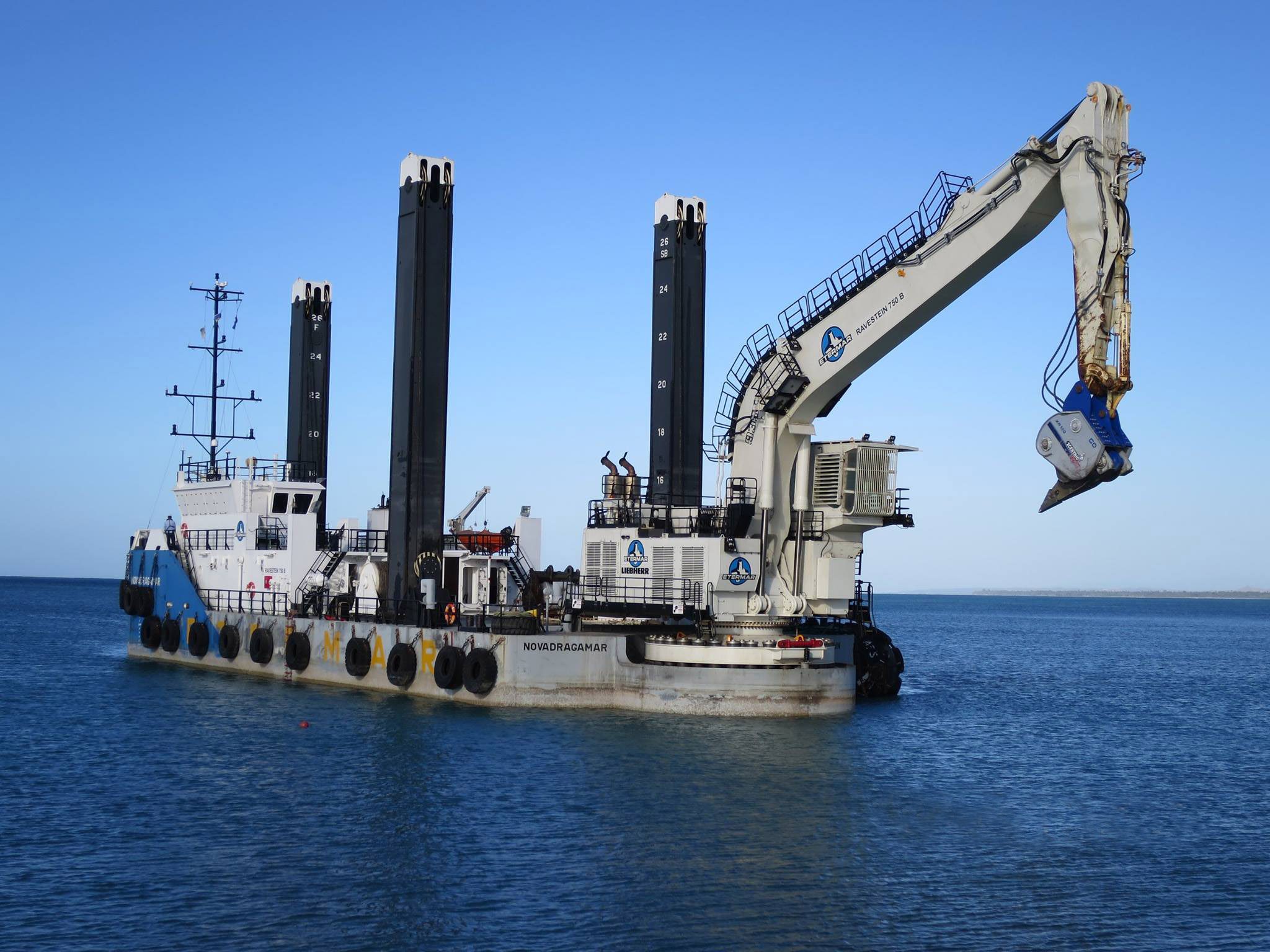 On the Xcentric Ripper YouTube channel you can see videos of the different applications and types of rock in which it has worked, as well as real comparisons with the hydraulic hammer: www.youtube.com/xcentricripper
You can also find more information about this and other Xcentric brand attachments on the website: www.xcentricripper.com