What do our employees highlight about Xcentric Ripper as a Company?
Here is the opinion of some of our employees about Xcentric Ripper, what they highlight about the company. There is a word in common: INNOVATION.
:: Jaime Gómez – Assembly workshop manager
"What I really like about XR is that we work with high-quality materials, which makes work easy. It also means that we are offering a good product. I would also point out the good relationship between the members of the staff. And the fact that we are a fast-growing firm…we are constantly innovating."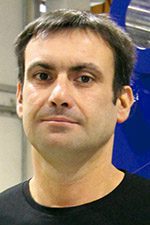 :: Fernando Rodríguez – Teach how to operate Xcentric products
"In general, I think positively. No doubt it's a great company, it's well-organized and it's growing fast. It counts on highly-qualified staff in every department and it's constantly investing in Research and Development, what is always good for any business."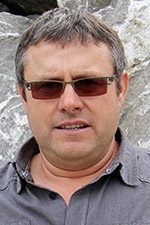 :: Julio Lezcano – CNC turner
"I would highlight the great growth experienced by the company. When I started we were very few workers compared to the big group we are now. In addition, I would highlight the investment that has been made for the expansion of workshops and machinery, as well as the continuous creativity to innovate in the metal sector."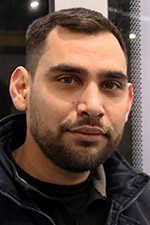 :: Javier Rojo – Milling machines programming & Production Manager
"I would say that, apart from being a group of workers, Javier has managed to make us feel like a family, we get along well with each other and we all "row" in the same direction (there are always some exceptions… laughs) to make this company move forwards to be more competitive and a worldwide benchmark."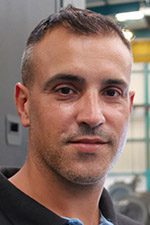 :: Mari Carmen Carballo – Administration
"Undoubtedly, one of its most significant qualities is the Research, Development and Innovation efforts carried out. This has meant a constant improvement in the models already available, and has enabled the development of completely new ones.
Note that this work is developed with a very small team, led by Javier Aracama with results comparable to the large companies in the sector with large teams and millions of euros for R & D & I, which makes us reflect on the titanic effort made in these hard years of crisis to achieve the results of recent years and position ourselves in the international market as a benchmark company in the sector."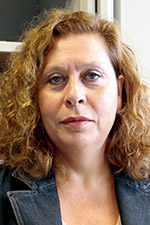 :: Mikel Ciudad – CNC operator
"Without a doubt, for me there are 3 words that I would highlight or with which I think this company could be defined: "Adaptation, evolution and commitment".
In the first place adaptation, because despite the inconveniences arisen throughout the 30 years of G0's live, Javier has been able to adapt to new situations and emerging markets.
Secondly, evolution, since in recent years the development of the company both internally and externally has been outstanding. The workforce has been expanded considerably and production has also increased.
Lastly, commitment since I consider "The boss", Javier, (laughs) a person committed to his work and to his workers. He has always intelligently solved all the inconveniences that have arisen, moving around the entire world to get the company and all its workers forward, even during the different crises that we have had to live through."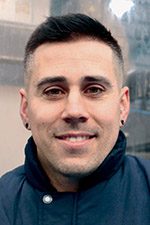 :: Javier Blanco – Purchasing Manager
"Mainly three values:
– High technology products and quality of materials. I am impressed by the continuous investment in prototypes and ultimately in R + D + I in constant improvement and development by Javier Aracama.
– Global positioning capacity of our products. In an international market totally globalized by big companies, we are able to reach places in the world which sometimes seem incredible to me.
When you are part of a project present in a market niche that will always provide us with commercial opportunities to exploit and constant challenges, it is easy to work with great enthusiasm.
– The human capital of our company. In my humble opinion, the way I've been treated by Javier and all my colleagues is phenomenal; I consider myself part of a team of great professionals and above all great people, and if you add to that the implication of your boss and his commitment to all of us, you get a great result."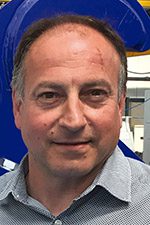 :: Saray Fernández – Administration
"Especially its innovative profile within a very worldwide competitive sector. The fact of being a prominent company in this sector, is something to highlight."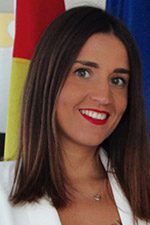 :: Carlos Ruiz de Arechabaleta – Cutting and welding operator
"I think its main characteristic is the capacity for innovation. Javier Aracama is always developing new products that meet the customers' needs. When I started working here they had just started manufacturing buckets, before that only quick couplers; and today you see, we have several implements, each of them with their corresponding models, in addition to continuing with the buckets and couplers."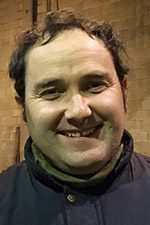 :: Cristian Alonso – Expeditions
"The closeness, from the level of workshop partners to the boss. You can see him by the workshop at any time and stop to talk to him."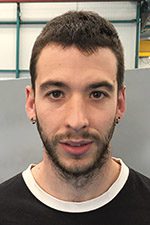 :: Fernando Abecia – Boliermaking Manager
"Innovation, innovation, innovation. Always creating new high quality and very efficient products. Javier Aracama is always thinking about new products, and therefore he is a great entrepreneur as few are, who knew how to overcome a very severe crisis with innovation, effort and work. It started as a small company and does not stop growing."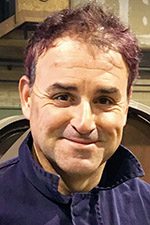 :: Garbiñe Viteri – Purchasing Department
"Obviously its Innovation capacity. Very few companies, specially companies of our size, will have the desire, the motivation and the capacity to be in a continuous evolution.
Furthermore, I would highlight the fact that virtually the whole process from the conception of the idea, design, manufacture, marketing etc., takes place in our factory. Since the idea is born in Javier's head, to the moment the machine is delivered to any country in the world."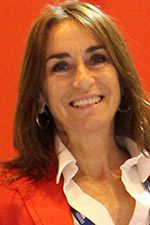 :: Juan Antonio Fernández – Head of machining workshop
"About Xcentric Ripper I would emphasize, above all, its continuously innovative character, which somehow is what got us out of the crisis. If Javier Aracama had not decided to create new machines we would probably not be where we are. We are always searching to improve and create new products that meet our customers needs."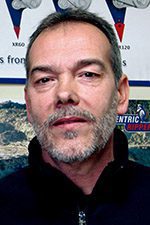 :: Iñigo Jorquera – Engineer
"I would highlight the company's innovativeness capacity and constant work, both in research and development and production and renovation of machinery and technology. This company never stops; we are always trying to improve."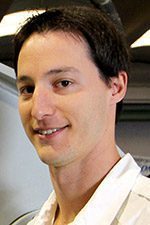 :: Jesús Ramirez – Warehouseman-driver
"The most significant aspect of Xcentric Ripper undoubtedly is the innovation in its products. The research and development is based on a continuous search for innovative products and solutions. The Xcentric Ripper, for example, has revolutionized the concept of excavation. Our customers and dealers are surprised at the simplicity of the machine that simultaneously achieves a great production. The functionality of the machines is for us as important as its design."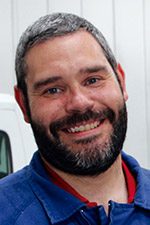 :: Beatriz Díaz – Administration
"Human capital and the high quality of its products.
From my point of view these are the two main outstanding features that feed one another becoming one of the main assets of the company, which have managed to position the XR products in a difficult and troubled international market.
Professionals with extensive experience in the industry and a know-how, that guarantees and add value in all production and manufacturing processes, high quality raw materials and our own technology development, are in my view the strategic values ​​of an innovative company in its sector."